The Role of Benefit Consultants in The New Association Health Plan Market
Updated on June 8, 2020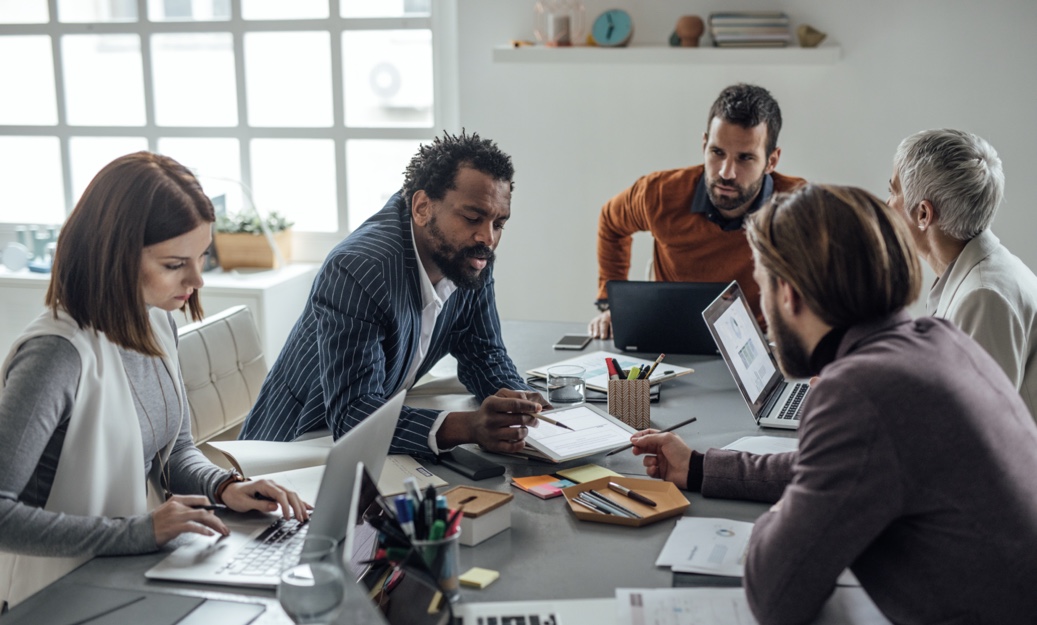 A benefit consultant is a licensed health insurance professional who advises large corporations on selecting, purchasing, and administering their employee benefits. Typically, benefit consultants have long-standing relationships with their large employer clients and with major health insurers, and assist their clients with health plan design, insurer selection, premium negotiation, plan compliance, open enrollment, and annual renewals. The role of benefit consultants in the emerging association health plan (AHP) market will largely depend on how well they can transition from serving high-touch large employer clients to serving the highly fragmented and diverse market of small businesses and self-employed individuals. In order to illuminate the many advantages of AHPs for small businesses, benefit consultants will require deep experience selling traditional Affordable Care Act (ACA or Obamacare) small group and individual health plans. More importantly, servicing the emerging AHP market requires scalable e-commerce technology to attract, enroll, service, and renew tens of thousands of an association's small business and self-employed members. An AHP — having a web of dependencies between association membership criteria, health plan participation parameters, and employee eligibility across hundreds or thousands of small employers — cannot be adequately serviced using the traditional large company service model benefits consultants use today.
Traditional Role of Benefit Consultants
Benefit consultants do much more than simply help large employers choose employee benefits. With access to the right tools and information, benefit consultants can assist companies in designing benefit packages that attract and retain top talent, encourage employee wellness, increase tax savings, and improve overall business profitability.
Benefit consultants have in-depth knowledge of the large group health insurance market, insurance laws such as the Employee Retirement Income Security Act (ERISA) and the ACA, and tax regulations covering employee benefits. Benefit consultants use this knowledge to help their large employer clients select the best possible benefits from among all available options, including both self-insured and fully-insured health plans. For example, to ensure their client's benefits package is competitive, benefits consultants assess the benefits offered by other companies in the client's geographic region and industry. In addition, they often poll their client's employees to determine which benefits and wellness services the employees find most valuable, and perform an analysis of the client's business to establish a budget, design the best plan within that budget, and determine whether there are tax advantages to offering certain benefits. Benefit consultants also advise their clients how to incorporate digital health programs, such as wellness programs, telemedicine, and wearable health technologies, into their large group health plans. These digital health programs can drive improved employee health outcomes and a more favorable claims history over time, which the benefit consultants will use to negotiate more favorable premiums when it is time to renew the benefits package.
Benefits consultants can also help their large employer clients setup and administer self-funded health plans, and can offer third party administrator (TPA) services such as consolidated billing across insurers and healthcare claims processing, both of which require specialized insurance licenses and training. At a minimum, benefit consultants must have sufficient personnel to offer year-round support to plan participants. For example, if a plan participant has a significant life event (such as the birth or adoption of a child or a change of residence), the benefit consultant must process the change and explain to the employee how the change impacts their benefit coverage.
Finally, some benefit consultants work on a commission basis, paid only by their client, which allows them to operate independently of influence from insurers. This independence helps ensure benefit consultants recommend options that are in their client's best interest.
AHPs are a Game Changer for Small Businesses and Self-Employed
In its simplest sense, the new AHP regulation makes the well-established ERISA health insurance market accessible to small businesses. Specifically, the AHP regulation allows small businesses and the self-employed who operate in a common profession, line of business, or geographical region (e.g. a state or a city) to access the health insurance savings and more innovative health benefits associated with large group medical coverage. On the cost-saving side, Avalere Health, a respected healthcare research and consulting firm, projected that by 2022, premiums in the new AHP market will be $1,900 to $4,100 lower than yearly premiums in the small group market and $8,700 to $10,800 lower than yearly premiums in the individual market. On the innovation side, large group plans are much better suited than small group plans to incorporate digital health programs in order to drive better employee health outcomes and healthcare cost savings. Lower costs and better health outcomes are key reasons why the Congressional Budget Office (CBO) and the staff of the Joint Committee on Taxation (JCT) projects that that there will be millions of new enrollments in AHPs over the next several years.
Scalable e-Commerce Technology Will be Essential to Address New AHP Market Opportunity
Most benefit consultants will have a significant experience and technology gap that prevents them from addressing the new AHP market. First, it is easy to recognize that all benefit consultants will see the strategic importance of the new AHP market and want to address it. Moreover, since AHPs are governed by ERISA (a benefit consultant core competency), all benefit consultants will be expected to have at least a basic AHP offering for associations. At a minimum, this will include standard large group advisory services for associations, such as insurer selection, plan and network design, establishment of enrollment association membership rules, and the incorporation of wellness and digital health programs. A consultant may also offer TPA services to associations, such as billing, bundling of products and services, and health reimbursement arrangement (HRA) and claims processing. Benefit consultants should be well-suited for these basic AHP functions provided that they understand the regulatory nuances of AHPs.
However, any competitive and scalable AHP offering will most importantly require e-commerce technology to attract, enroll, provide ongoing services, and renew small business and self-employed plan participants. Traditionally, the health insurance needs of small businesses have been handled almost exclusively by local brokers utilizing a face-to-face, manual process of evaluating health plan options, completing employer applications, explaining benefit coverages, enrolling employee plan participants, making changes to plan participant information, and billing premiums. This offline, manual process has been an essential part of servicing small businesses of all kinds and across all states for decades. However, the traditional local and high-touch small business service model is not a feasible approach for benefit consultants wanting to service national associations with hundreds or thousands of small business and self-employed members. To address the large new AHP market opportunity, benefit consultants will need to have both a deep understanding of the unique health insurance requirements of small businesses and scalable e-commerce technology to service their needs.