Small Biz: Top 4 Ways to Save on Health Insurance
Updated on September 18, 2020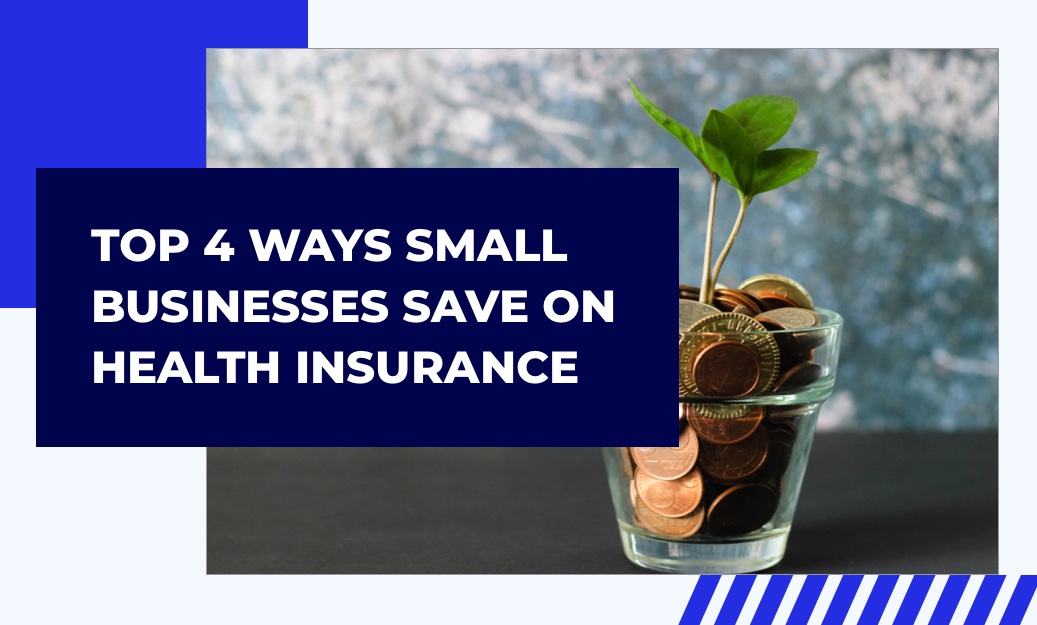 The massive weight of health insurance costs is threatening the competitiveness of over 30 million U.S. small businesses, as well as the health and well-being of their 60 million employees. While small businesses have faced escalating health insurance costs for many years, this long-term adverse trend is now a crisis due to the severe financial impact of COVID-19, causing many small businesses to consider dropping coverage for their employees. Here are four practical and time-sensitive savings strategies that every small business should carefully consider prior to cancelling, changing, or buying health coverage for their employees.
No. 1: Save by Shopping the Group Market
First, it almost always makes financial sense for a small business to cover its employees with a group health plan rather than encouraging its employees to purchase a plan on their own in the individual market. This is because group health plans have significantly lower premiums and deductibles than individual plans, as well as tax savings advantages that do not exist when an employee buys directly in the individual market.
However, even in the lower-cost group market, health insurance is still expensive, making it critical for small businesses to shop around to save money. Small businesses should use an unbiased and licensed health insurance broker or third-party administrator (TPA) to:
Evaluate all major insurers available in their market, including their doctor and hospital networks
Evaluate PPO, HMO, POS, and EPO plan types
Select appropriate deductibles, copays, and co-insurance levels
Compare both self-insured v. fully-insured health plan options
No. 2: Save by Leveraging Tax-Advantaged Accounts
The second way a small business can save on health insurance is by taking advantage of tax-advantaged healthcare spending accounts. The most popular is a Health Savings Account (HSA), which is used in conjunction with a lower-premium, high-deductible health plan (HDHP). HSAs are interest-earning accounts, owned by the employee, that can be used to pay for out-of-pocket medical expenses using pre-tax dollars. Two other accounts that should also be evaluated are Health Reimbursement Accounts (HRAs), which are coupled with HDHPs, and Flexible Spending Accounts (FSA), which are compatible with any type of group health plan. A good broker or TPA will help their small business clients evaluate these tax-advantaged accounts.
No. 3: Save with Digital Health Programs
Leveraging digital health programs is a third way for businesses of all sizes to save money. The most widely used digital health program is telemedicine, which provides remote access to medical services through phone calls and online video communications. Telemedicine usage has skyrocketed due to COVID-19 social distancing requirements. Most health plans now include free or low-cost telemedicine options that let you talk to a doctor by phone or video instead of visiting a healthcare provider in person. For routine medical issues such as cold and flu, allergies and rashes, and arthritic pain, telemedicine is a proven, faster, and more cost-effective way to get treated by a medical professional.
No. 4: Biggest Savings by Accessing the Large Employer Market
The fourth and most effective way small businesses can save on health insurance is by purchasing an Association Health Plan (AHP). AHPs allow small businesses, including self-employed workers, to band together by geography or industry to obtain healthcare coverage as if they were a single large employer. AHPs have stronger negotiating power with insurers and healthcare providers due to their larger risk pools and greater economies of scale. AHPs are just possible now under new rules issued by the U.S. Department of Labor, which expanded the ERISA large group health insurance market, currently covering 136 million Americans nationwide, to include associations that serve small businesses.
AHPs are very popular among small businesses, who have long believed that they do not operate within a level playing field with large corporations in the area of employee benefits. For example, a nationwide 2019 poll of 500 small businesses by the Commonwealth Fund showed that 92 percent of small businesses believe that allowing small businesses to come together to purchase large group health insurance results in healthcare cost savings. However, small businesses cannot access the AHP market directly; they must do so through a trade, industry, or regional association. The best place for small businesses to learn about how they can access the more affordable large employer health insurance marketplace is AssociationHealthPlans.com.