What Is a Bona Fide Association?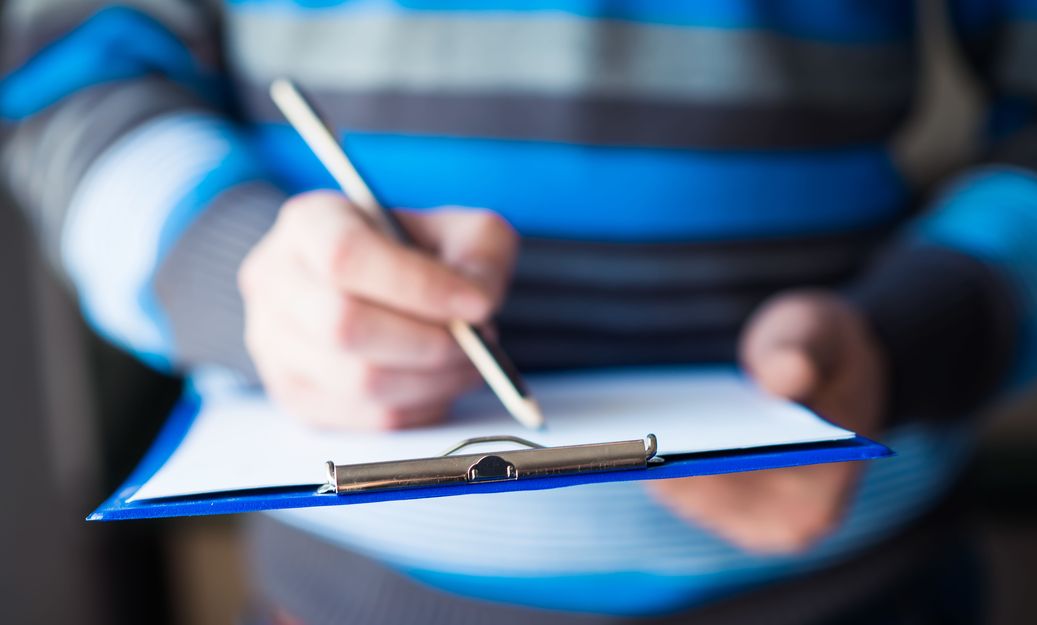 The 8 Key Criteria for Associations Interested in Providing Health Coverage
Only a bona fide association can offer an association health plan under new regulation. Within this article, we'll answer the questions:
What makes an association bona fide?
Why does an association need to be bona fide in order to sponsor a health plan?
How does an association get help to confirm it is bona fide?
What Makes an Association Bona Fide?
The starting point for an association health plans is the underlying association that sponsors the medical coverage. An association, composed of numerous employers collaborating together, must be bona fide. "Bona fide," in this context, refers to the association's satisfaction of the eight fundamental considerations.
Purpose of the association
Organizational structure & supporting bylaws
Commonality of interest among association members
Member control of the association
Insurance company control prohibition
Eligible participant insurance availability
Employee health plan participation
Nondiscrimination for employers & participants
The following sections provide explanation on each of the eight considerations.
Purpose of the Association
While an association may have a primary purpose of providing health coverage to association members, it still must have at least one other purpose that would make the association a viable entity even in the absence of providing health coverage.
This other purpose (or purposes) must be wholly unrelated to offering medical insurance. A supplemental purpose could address industry or business issues relevant to a profession or a region. Examples of potential non-insurance related purposes include:
Public relations activity related to the association's line of business
Holding industry events or conferences
Providing classes for professional certifications or continuing education credits
Publishing literature on changes to regional demographics and their implications for local businesses
There is no requirement that the purpose that is not related to health insurance be either nonprofit or for-profit. The taxation status of the non-health insurance purpose can be decided by the association.
Organizational Structure & Supporting Bylaws
A bona fide association is required to have a formal organization and a governing body. Sound governance is essential for an association in its work to maintain solvency and prevent misconduct or fraud. It is also an important attribute that can help an association attract new members.
Among the efforts to support this work are written bylaws or a constitution that describes the definition and operation of the association and are "appropriate for the legal form in which the group or association operates." This documentation entails the determination of key roles (e.g. president, treasurer, secretary) within the association and their duties. The rights and obligations of member employers within the association should also be defined as should a routine schedule for meetings, officer nomination, and officer election.
Commonality of Interest among Association Members
Employers can join together within an association when they share a characteristic defining members of the association. This characteristic can be either professional or geographic (i.e. regional). A professional association might be based on a shared attribute such as industry (e.g. manufacturing or computer electronics), a line of business (e.g. telecommunication consulting), a trade (e.g. plumbing), or a profession (e.g. a baker). A regional association might be based on all the employers having a principal place of business in the same state (e.g. Texas), county (e.g. Williamson County TN), City (e.g. Portsmouth, NH), or multi-state metro area (e.g. the New York City metro area including segments of New York, New Jersey, and Connecticut).
Commonalities of interest may also combine professional and regional characteristics such as winemakers in the Napa Valley region. Associations may also choose a narrow commonality of interest such as cloud-based data storage vendors.
Member Control of the Association
An association and its health plan must be controlled by the employers belonging to the association. The association must act in the interests of its employer members in order to be bona fide. The employers' control of the associations in which they participate is an essential regulatory tactic to discourage fraud because if the association and its plan are controlled by the member employers then fraud would have to navigate past the employers' own oversight and self-interest.
The Department of Labor, the primary federal regulator of association health plans, would generally view an association as meeting control requirements if:
Association members regularly nominate and elect directors, officers, and other similar roles that oversee the association and the health plan
Association members have the right and ability to remove any such director, officer, or other similar role with or without cause
Association members that participate in the plan have the right and ability to approve or veto health plan decisions or activities that relate to the formation, design, modification, and termination of the health plan. This would include modifications to plan premiums and benefits
Insurance Company Control Prohibition
Due to the potential for conflicts of interest, an association health plan cannot be sponsored by an association that is owned or controlled by a health insurance company. Likewise, the same prohibition applies to downstream entities such as insurance agencies or brokerages. Healthcare providers also would present a conflict of interest with respect to control of an association and, consequently, the prohibition applies to them as well.
These entities could participate as a member within an association if they joined the association for the purpose of providing association health plan coverage to their employees.
Eligible Participant Insurance Availability
A bona fide association must limit health plan eligibility to:
An employee of current association members
A former employee of a current association member who, when an employee of the member, had become eligible for the plan
A beneficiary of an individual satisfying either of the above criteria
According to the new regulation, "coverage may not be made available to any individual (or beneficiaries of the individual) for any plan year following the plan year in which the plan determines pursuant to reasonable monitoring procedures that the individual ceases to meet" the eligibility conditions.
Employee Health Plan Participation
A member of an association sponsoring a health plan must have at least one employee who is enrolled in the health plan.
Nondiscrimination for Employers and Participants
An association sponsoring a health plan may not use health factors (e.g. pre-existing conditions, medical history, medical claims, etc.) to:
Deny association membership for a qualified employer
Deny health plan enrollment for a qualified employee
Deny health benefits
Adjust premiums for a plan participant
Associations that fail to comply with nondiscrimination provisions are not bona fide.
Why Does an Association Need to Be Bona Fide?
The requirement for bona fide associations is rooted in regulators' desire to prevent fraud, misconduct, and insolvency among association health plans. When association health plans first emerged in the marketplace decades ago, there were problems with matters of financial conflicts of interest for those managing associations. As a result, the new association health plan regulations have multiple requirements to discourage abuses. Most notably, associations must be controlled by the employers belonging to the association. This principle helps groups of employers to allow their own self-interests to govern the plan just as the self-interest of a single employer governs a self-insured large employer health plan (a model that provides tens of millions of Americans with health insurance). Additionally, industry actors with potential conflicts of interests (e.g. an insurance company, a broker, a healthcare provider system) cannot control an association. At most such entities could only join an association for the purposes of supplying its own employees with health insurance assuming the entity met the commonality of interest criteria for association membership.
Other association criteria for bona fide status also contribute to anti-fraud efforts such as a formal organizational structure, fiduciary responsibilities, and the regular nomination and election of association officers.
How Does an Association Get Help to Confirm It Is Bona Fide?
Employers don't have to rely on their own instincts when working to establish a new association. The Department of Labor typically responds to inquiries by employers regarding the Employee Retirement Income Security Act (ERISA) and its relationship to various activities (such as the establishment of a bona fide association).
Within this context, an ERISA specialist can produce a legal opinion indicating that an association does meet the criteria to be bona fide and this legal opinion can then be submitted to the Department of Labor as part of a request for an advisor opinion confirming the association's bona fide status. An advisory opinion is a written statement issued by the Department of Labor to an organization (such as an association) regarding a matter of ERISA interpretation or application. Advisory opinions are issued by the Administrator of Pension and Welfare Benefit Programs office within the Department of Labor.
Generally, advisory opinions are given only with respect to prospective activity. Accordingly, a request for an advisory opinion on a bona fide association should be sought after the scope of the association (i.e. its commonality of interest) is defined but before the association is formerly launched.
Requests for an advisory opinion are submitted to:
U.S. Department of Labor
Employee Benefits Security Administration
Office of Regulations and Interpretations
200 Constitution Avenue, NW, Suite N-5655
Washington, DC 20210