What Is an Association Health Plan?
Overview and Key Concepts
By Kev Coleman - Health Insurance Industry Expert & Author
Updated on November 18, 2020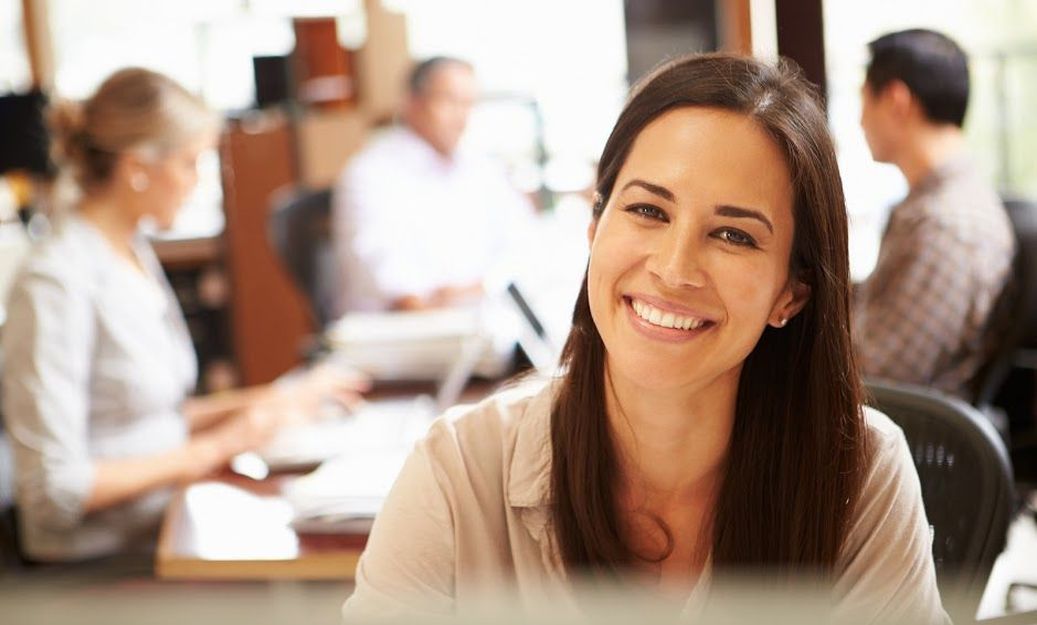 In its simplest sense, an association health plan (AHP) is a type of group medical insurance for employers that allows smaller companies (as well as freelancers and the self-employed) to access the health insurance savings associated with large group medical coverage. Association health plans have been around for decades but recent regulation has made it easier for businesses to band together and sponsor an AHP based on a shared profession, line of business, or geographical region (e.g. a state or a city). Strictly speaking, association health plans aren't a new category of health insurance but an instrument by which small employers can access the existing (and less-expensive) large company health insurance market. For insurance industry insiders, large company health insurance is known as "large group" and, in most states, would require at least 51 eligible employees. In a few states, the threshold to be considered a large group is higher at 101 eligible employees. Large group health insurance already covers around 100 million people within the United States.
Access to the savings and benefit flexibility enjoyed by large group health plans is the foundation of the new association health plans. Savings from large group plans can range from 8 to 18 percent for the same benefits found in small group policies. Savings can be increased further through tactics such as self-insuring. Avalere Health, a healthcare research and consulting firm, has projected in a recent report that "premiums in the new AHPs are projected to be between $1,900 to $4,100 lower than the yearly premiums in the small group market and $8,700 to $10,800 lower than the yearly premiums in the individual market by 2022, depending on the generosity of AHP coverage offered." The first broad-based analysis of these new association health plans found that the average maximum savings claims for fully-insured plans was 23 percent and 29 percent for self-funded plans.
What You'll Learn in this Article
To gain a deeper understanding of what the above description really means, this article will unpack the concepts of "association," "employer," and "group insurance." Along with these concepts, we'll also examine the two basic types of association health plans.
Associations
An association is a group of employers collaborating together within a formal organization. For an association to be "bona fide" (i.e. qualified to offer an association health plan) under new regulation, it must satisfy multiple conditions. These conditions relate to a variety of factors ranging from the commonality of interest shared among association members to the control of the association by the members.
The primary advantage to offering health insurance though an association is the ability for an association to aggregate multiple employers so that the resulting health plan:
Operates under large group health plan rules, which can save money on administrative and overhead costs as compared to small group plans
Leverages its scale for more favorable rates when negotiating with:

Insurers
Health providers
Other vendors assisting with the provision of health benefits

Uses it flexibility to explore health plan designs that may reduce costs further through an exemption from premium taxation and state-specific benefit mandates
Explores whether a fiduciary Pharmacy Benefits Manager (PBM) could save money on prescription drug expenses
For a more detailed discussion on the requirements for a bona fide association, read "What is a bona fide association?"
Employers
For the purpose of an association health plan, an "employer" includes any person acting directly as an employer, or any person acting indirectly in the interest of an employer in relation to an employee benefit plan. Employers can be for-profit , nonprofit , or even unincorporated in the case of "working owners" (see below). When multiple employers join together in an association to offer medical insurance, they form a Multiple Employer Welfare Arrangement, otherwise known as a MEWA.
When the new association health plan regulation was finalized in June of 2018, one of the important changes introduced by the legislation was the ability of sole proprietors (including freelancers and the self employed) to join an association health plan as both an employer and as an employee. The dual status as employer and employee is described as a "working owner." For a description of how working owners can be eligible for participation in an association health plan, see "Can the self employed, freelancers, & sole proprietors join association health plans?"
Group Insurance
Group insurance refers to health coverage that covers multiple people who are not linked together by virtue of a family relationship. Instead, group coverage is typically offered to employees of a company or members of an organization. Group health plans can also be sponsored by an employee group such as a union.
Group coverage is typically differentiated by the size of the group covered. In most states, companies of 50 or fewer workers belong to the small group health insurance market. The rules of the small group market are largely determined by the Affordable Care Act (otherwise known as Obamacare). The Affordable Care Act has 10 categories of mandatory benefits and many other requirements dealing with issues such as pre-existing conditions and rate-setting. Coverage for groups of 51 or more health plan-eligible employees are known as "large group." Large group plans are primarily regulated by the Employee Retirement Income Security Act of 1974 (ERISA). ERISA regulates over 2 million health plans in the United States. ERISA is enforced by the Department of Labor's Employee Benefits Security Administration, the Internal Revenue Service (IRS), and the Pension Benefit Guaranty Corporation.
Plan Types
An association health plan can either be fully-insured or self-insured. These terms concern how the AHPs are funded and who holds the financial risk associated with medical claims. Fully-insured plans are the insurance arrangement with which most consumers are familiar. In this model, a third-party health insurance company assumes the risk of medical claim expenses in exchange for premiums. A self-insured plan, in contrast, does not transfer the risk of medical claims to a third-party insurance company. Instead, it retains the responsibility to pay those costs itself. A self-insured plan pays for the claims from its own financial resources including any premiums charged to employees. A self-insured plan may still use third parties for activities such as record keeping, claims management, compliance, etc. A self-insured plan may also utilize "stop loss" insurance to protect the AHP from catastrophic medical expenses.
From a regulatory perspective, self-insured plans are typically considered to have more flexibility than fully-insured plans, though there are state differences in how they are regulated. Self-insured plans can also cost less than fully-insured plans because they are not subject to health insurance tax and a third-party health insurance company is not making profit from the coverage (though some profit may be paid if a stop loss insurer is used). For a deeper understanding of the differences between fully-insured and self-insured plans, see our article "Self-Insured vs. Fully-Insured."
Aside from the funding types of fully-insured and self-insured, an association health plan can come in any of the traditional types of healthcare delivery:
An HMO is a Health Maintenance Organization. In an HMO, medical benefits are restricted to in-network providers for standard care (i.e. non-emergency situations). HMO participants must obtain a referral from their primary care providers for lab tests, specialists, and other services not provided by a primary care physician.
A PPO is a Preferred Provider Organization. In a PPO, participants may choose in-network or out-of-network healthcare providers without need of a prior referral. Larger out-of-pocket costs are typically charged for out-of-network care.
An EPO is an Exclusive Provider Organization. EPOs are similar to HMOs with respect to in-network care limitations but they normally lack the need for referrals from a primary care provider.
Regulation
Association health plans are regulated by a combination of federal laws. The many laws pertaining to AHPs include:
ERISA - The Employee Retirement Income Security Act of 1974 (ERISA)
HIPAA - The Health Insurance Portability and Accountability Act of 1996 (HIPAA)
PHS - The Public Health Service (PHS) Act
COBRA - The Consolidated Omnibus Budget Reconciliation Act of 1985
ACA - The Affordable Care Act
MHPAEA - The Mental Health Parity and Addiction Equity Act of 2008
The Civil Rights Act
The Women's Health and Cancer Rights Act
The Genetic Information Nondiscrimination Act
AHPs are also regulated at the state-level. For example, state laws governing Multiple Employer Welfare Arrangements (MEWAs) apply to AHPs. Additionally, AHPs using a third party insurance company for their health coverage may also be subject to state-specific benefit mandates.
If an association health plan is "self-insured" it may come under less regulation at the state level, such as being exempted from state-specific insurance benefit mandates. However, a lower degree of regulation does not mean the absence of regulation nor does it suggest the elimination of state and federal insurance filing requirements.
Since employers within an association are not themselves regulatory specialists, regulatory assistance would be obtained from a third party specializing in federal and state regulation that applies to association health plans.